There are currently no events
2015 Incidents
Fire
EMS
Jan
78
226
Feb
63
207
Mar
73
206
Apr
79
200
May
62
224
Jun
76
198
Jul
84
217
Aug
58
253
Sep
95
215
Oct
84
205
Nov
0
0
Dec
0
0
Total
752
2151
Past Incidents
2014
3245
2013
3301
2012
3504
2011
3294
2010
3273
2009
3108
2008
2952
Web Counters
Website Visitors
Since
November 4, 2010

Visitors Today
Nov 27, 2015

We are proud members of the following organizations:


Copyright © 2015 North Babylon Volunteer Fire Company


Duplication of text, photos, or any other content on this website is prohibited without permission of North Babylon Volunteer Fire Company. If you have questions, please contact us at info@northbabylonfire.org
National Weather Service Alerts for Suffolk County, NY
Welcome to the Official Website for the North Babylon Volunteer Fire Company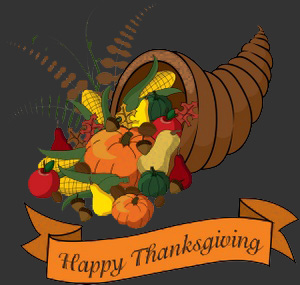 2015 HOLIDAY PARADE AND TREE LIGHTING

Office of the Chief, December 04

ON FRIDAY, DECEMBER 4, 2015 OUR ANNUAL HOLIDAY PARADE AND TREE LIGHTING IS COMING TO TOWN! MAKE SURE TO BRING YOUR CAMERA AND TAKE A PICTURE WITH SANTA ON OUR HOLIDAY FLOAT ILLUMINATED WITH MORE THAN 3,000 LIGHTS.

THE PARADE STARTS AT THE NORTH BABYLON HIGH SCHOOL AND GOES NORTH ON DEER PARK AVENUE TO FIREMEN'S TRIANGLE. THIS IS LOCATED AT THE INTERSECTION OF DEER PARK AVENUE AND COMMACK ROAD. PLEASE ... (Full Story & Photos)

Hurricane Outlook and Tips

Office of the Chief, September 30

The Atlantic basin is tracking Hurricane Joaquin

Hurricane Landfalls:

It only takes one storm hitting our area to cause a disaster, regardless of the overall activity predicted in the seasonal outlook. Therefore, residents, businesses, and government agencies of coastal and near-coastal regions are urged to prepare every hurricane season regardless of this, or any other, seasonal outlook.

The ingredients ... (Full Story & Photos)

Tips for Preventing Heat Related Illness

Fire Prevention and Education, July 12

Tips for Preventing Heat-Related Illness
The best defense is prevention. Here are some prevention tips:

•Drink more fluids (nonalcoholic), regardless of your activity level. Don't wait until you're thirsty to drink. Warning: If your doctor generally limits the amount of fluid you drink or has you on water pills, ask him how much you should drink while the weather is hot.

•Don't drink liquids that ... (Full Story & Photos)


Preaching Prom and Graduation Safety

Fire Prevention and Education, June 12

As the school year winds down, young people are looking forward to the summer. But as teens prepare for proms, graduations, vacations, and road trips, it's important to keep safety in mind. The North Babylon Fire Company wants to take this time to provide some driving-safety tips for you to share with your sons and daughters who may be attending prom and/or graduation in the coming weeks.

Statistics ... (Full Story & Photos)

Pool Safety

Fire Prevention & Education, June 01

Pool Safety
Did You Know?
• Ten people die from drowning each day in the United States.
• Many children drown in backyard swimming pools and in
small kiddie pools.
• Children between ages one and four are most at risk for drowning.
• Most young children who drown have been out of their parent's
sight for less than five minutes.
• Three out of ten deaths in children aged one to four are caused by
drowning.
• ... (Full Story & Photos)

North Babylon Responds To Basement Fire

Office of the Chief, April 13

At 22:28 hrs the North Babylon Fire Company was alerted by Babylon Central Fire Alarm of a reported basement fire on Young Street.

Upon the arrival of 2nd Assistant Chief James Harrington the report of smoke showing was given to all responding units. 3rd Assistant Chief Brian Cullen gave the initial size up report to Chief Harrington that there was a active fire and a working fire was transmitted. ... (Full Story & Photos)



Your feedback is important to us! Feel free to sign the guestbook.